Meet Kelly – The Waist Twister Who Is Driving African Men Nuts.. Tiktoker Kelly is trending all over sub-Saharan Africa after videos of her whining about her waist like a Guyanese anaconda went viral on social media.
We all know most African men love women with an hourglass figure – big booty, big hips, and moderately big boobs.
But Kelly can't quite fit this description. But what she lacks in her hourglass figure she compensates for in her waist.
Damn, the girl can whine better than hips don't lie Shakira and Beyonce combined.
Kelly made African men forget about big booty for once as her spellbinding waist hypnotized them.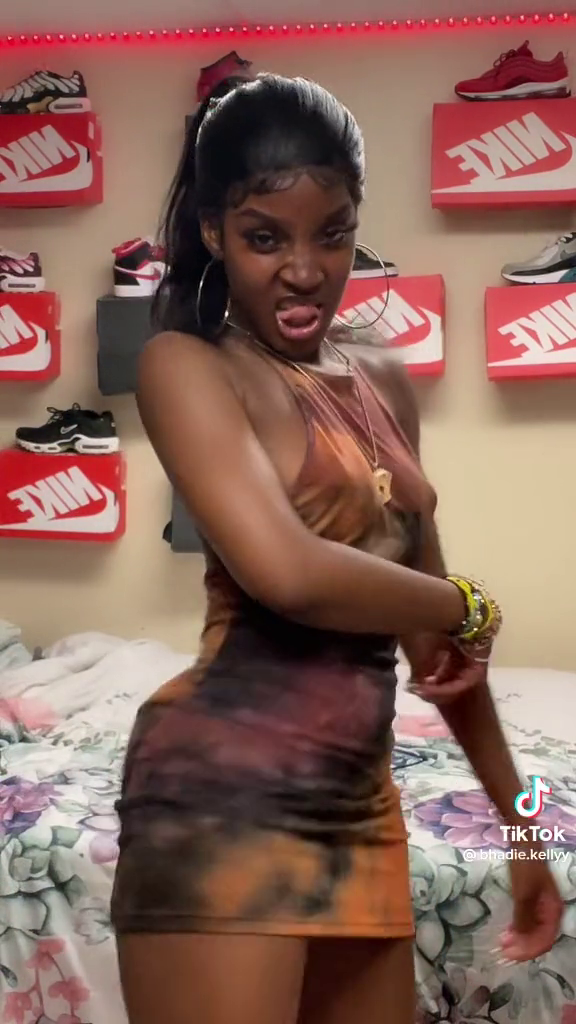 The way she whines her small but thick waist makes many believe she can ride dick in a cowgirl position better than Cherokee The Ass.
Watch One Of Video Below: